VIP EXPERIENCE
The Package Includes Best Seat
Guaranteed Drink and Snack Gift Bag VIP Escort VIP Photo
with Performers
BOOK NOW
VIP EXPERIENCE
The Package Includes Best Seat
Guaranteed Drink and Snack Gift Bag VIP Escort VIP Photo
with Performers
BOOK NOW
THE ALCAZAR CABARET PATTAYA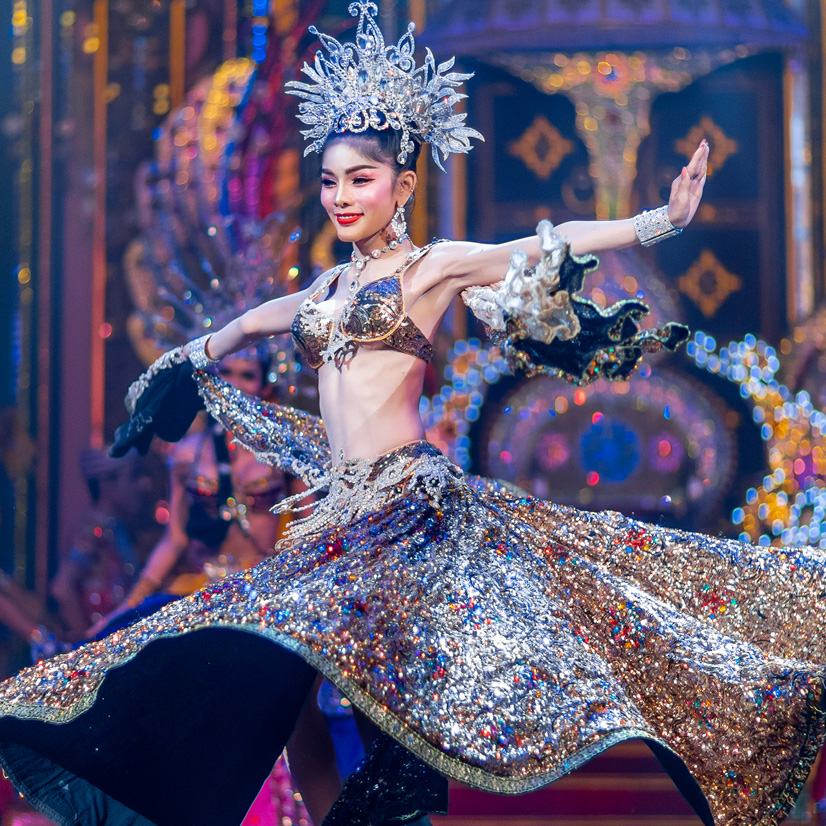 Alcazar Co., Ltd. or broadly known as Alcazar Cabaret, was established on November 8th, 1981. Originally, with about 100 performer and staff, the former Alcazar's theater had a capacity of only 350 seats which were not enough to welcome domestic and foreign visitors.
Therefore, our new, grand and modern architectural theater with state-of-the-art light and sound systems and capacity of about 1,200 seats has opened its doors for visitors from all over the world since February 9th, 1990.
Nowadays, "Alcazar" is globally famous with the reputation of the best transvestite cabaret show in Thailand. Continuously, we have improved our show employing modern technology of stage arts for serving our visitors, Each year, our creative show production team works extremely hard together with million of Thai baht are spent for creating and presenting impressive show to our visitors' eyes.
Alcazar Cabaret Show
Moo 9, 78/14 Pattaya sai 2 Road, Banglamung, Cholburi, THAILAND 20150
Tel: 038-410224-7,038-492-212
email : info@alcazarthailand.com, mkt@alcazarthailand.com